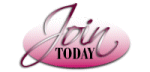 Sandy Jurkiewicz
Centerstate CEO
Syracuse, NY
Kira Crawford
Cooperative Federal
Syracuse, NY
Evelyn B. LiVoti
By Detail
Fulton, NY
Annie Zygarowicz
Zygdesignz Studio
King Ferry, NY
Dawn L. Bowerman
Daily Blu Rochester Networking
Fairport, NY
Stacey White
Stacey White Solutions Online Marketing
Syracuse, NY
Jenna L. Meyers
Uniform Fashions
Auburn, NY
Lori R. Tomancik
Zinnia Salon
Vestal, NY
Cynthia A. Scott
OMC Financial Services, LTD
DeWitt, NY
Cynthia J. Koltz
Isagenix
Chenango Bridge, NY



The Women's Business Center of New York State is dedicated to helping entrepreneurial women reach their goals and aspirations for personal and profession development. WBC of NYS provides services that are free, personal and confidential to Central New York women entrepreneurs at every stage of business development and growth through one-on-one counseling, classes, workshops, networking and mentoring.
Join Us at Our Next Event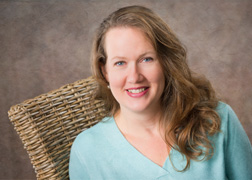 July 22, 2015
Women TIES Greater Albany Luncheon "Becoming a Financially Stronger Businesswoman" Co-sponsored by the Women's Business Center of NYS more...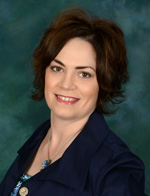 July 29, 2015
Women TIES Summer Rochester Program "Making Your Website Mobile Friendly for SEO Success" Sponsored by ESL Federal Credit Union and RWN more...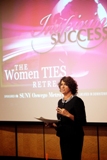 October 1, 2015
Mark Your Calendar:
7th Annual Inspiring Success - The Women TIES Retreat more...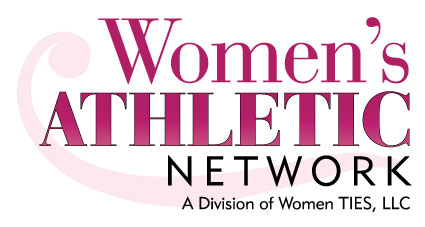 Learn about Women TIES division created in 2014
that promotes athletic events for women entrepreneurs
to participate in, train for or support as spectators.

If you are a woman entrepreneur looking for a marketing source for your business and a network of successful women to create strong economic ties with—Welcome to Women TIES!
Learn more...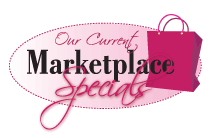 Interested in buying specially priced products, obtaining discounts on business services or attending community business events? Our Regional Marketplace is a great place to shop. Check back frequently to new special products, services and events we are promoting for our members.

Wednesday Wisdom
Looking for business advice and entrepreneurial wisdom on a weekly basis? Visit the Women TIES blog, which features a dose of inspiration and education by long-time advocate for women entrepreneurs, Tracy Higginbotham, President of Women TIES.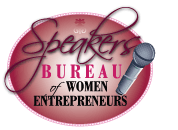 Looking for a woman entrepreneur or businesswoman to deliver a seminar, keynote address, or presentation on diverse entrepreneurial topics?

Learn more about the Women TIES Speaker's Bureau which features members interested in being presenters at seminars, events, trade shows and conferences around New York State. Click the logo above to learn more about them, their companies and presentation topics.