Sunday, September 10, 2017


10th CNY SCCA Solo "Lee Hidy Memorial Enduro"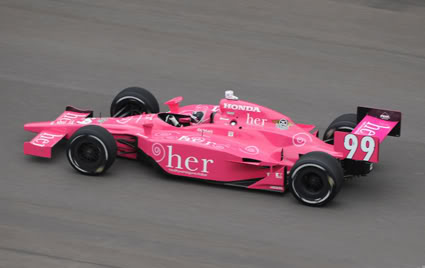 Have you ever thought about how much fun becoming a race car driver could be? Here is a low cost – safe option to enjoy your first try and supports one of our Women TIES members.
Solo, otherwise known as Autocross, is an event where cars drive through the course individually and race against the clock. Virtually any car can be entered, as long as it is safe to drive and will pass the tech/safety inspection. You will typically see anything on the course, ranging from Corvettes, Porsches, S2000s, to Corollas, Elantras, and everything in between.
For beginners there is a novice class where you will be running in a group with other novices. You will also be provided an instructor to ride along with you and give you advice. In addition, before the event starts, there is a novice walk though. An experienced competitor will walk all the novices (and anyone else who cares to listen) through the course giving advice and pointers.
What do I need to participate? Call Lynn Hidy at 315-751-0146 to find out more. Tracy Higginbotham of Women TIES is RACING for sure. It is tops on her bucket list! Come join me.
Check it out http://www.cny-scca.com/solo/
Location:
LaFayette Motorsports Park 4930 Route 20 West, LaFayette NY,13084
Deadline:
Monday, September 4, 2017
$50.00 Cash Payment if non SCC Member
Register
Event website
Friday, September 22, 2017


Ophelia's Place 16th Annual Golf Extragavance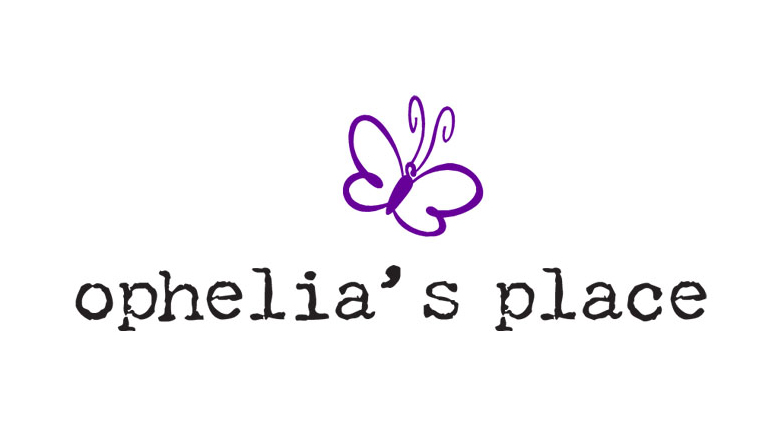 You are invited to join us for a 18 Hole Golf Tournament Captain & Crew which includes:
green fee / cart / driving range / putting green
/ chipping green / dinner / door prizes / raffle
prizes / silent auction.
Proceeds benefit Ophelia's Place. Since 2002, Ophelia's Place has been a national
leader in redefining beauty and health by
empowering individuals, families and communities
impacted by eating disorders, disordered eating,
and body dissatisfaction.
Time:
Noon Shotgun Start
Location:
Timber Banks
Deadline:
Friday, September 29, 2017
$100.00 One golfer; $400 for a foursome
Register
Event website
Sunday, December 3, 2017


Humanan San Antonio Texas Rock and Roll Marathon


Run with Team 261Fearless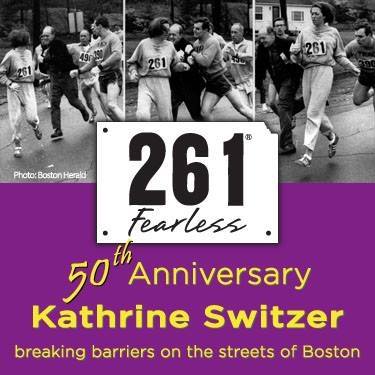 261 Fearless and Kathrine Switzer will participate in the San Antonio (Dec 2-3, 2017) race weekend. Along with participation at the Expos, 261 Fearless has been granted charity bibs for the multiple race distances at both race venues.
JOIN our 261 Fearless Team and help us making a difference in the local communities! And experience an unforgettable run with our team and legend Kathrine Switzer.
We are asking for the following Fundraising minimums
5k charity bib through Team 261 Fearless: minimum $250 raised
10k charity bib through Team 261 Fearless: minimum $500 raised
Half Marathon charity bib through Team 261 Fearless: minimum $1261 raised
Marathon charity bib through Team 261Fearless: minimum $1,261.
Tracy Chamberlain Higginbotham of Women TIES will be in San Antonio for this race so you will have a friendly face there. Why not join me in a bucket list item and sign up to run in Chicago while raising funds for 261Fearless.org to carry on their global message. http://www.runrocknroll.com/chicago
Please apply via our online form and check out our application deadlines by Monday, July 10, 2017
Please note that due to the anticipated large volume of requests for just a limited number of entries, all applications will be reviewed and considered but are not guaranteed a spot on Team 261 Fearless. For any questions please contact charityrunning@261fearless.org
Please allow about 30 minutes of your time to complete our application. http://www.261fearless.org/2017-rnr-chicago-san-antonio/apply-now/
Time:
7:30 a.m.
Location:
San Antonio, TX
Deadline:
Monday, July 10, 2017
Event website