Friday, October 27, 2017


Fagan Covers Social Issues In Sporting World

Please read this excellent article written by Alex Simone from the SUNY Oswego student newspaper covering ESPN and ESPNW reporter Kate Fagan. The link is http://www.oswegonian.com/2017/10/12/fagan-covers-social-issues-in-sporting-world/
Kate was at Oswego to recount her experience coming out as gay among devout Christians on her college basketball team and to promote her book "What Made Maddy Run - The Secret Struggles and Tragic Death of An All-American Teen." The story is about Madison Holleran, whose death by suicide rocked the University of Pennsylvania campus and whole life reveals with haunting detail and uncommon understanding the struggle of young people suffering from mental illness today.
Time:
Any time
Deadline:
Friday, October 27, 2017
$0.00
Register
Event website
Saturday, October 28, 2017


Taking the First Step: The Foundations of Yoga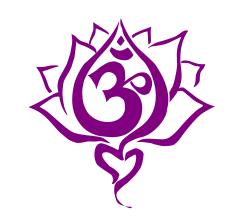 Have you always wanted to try a yoga class, but felt intimidated about walking into your first class? Do you already practice yoga, but would like a deeper understanding of what you're currently practicing? Then this workshop is for you!

In this educational and experiential workshop, you'll learn, step-by-step, everything you need in order to feel confident and capable in any yoga class. By putting the practices of yoga under a magnifying glass, you'll be expertly guided to understand and then build a strong foundation for your own yoga practice. You'll first learn and then practice introductory yogic breathing, traditional yoga postures using anatomical alignment, and yogic relaxation, in both theory and practice. This is a great opportunity for any level of practice or ability!

Time:
1 p.m. - 4 p.m..
Location:
Infinite Light Center for Yoga & Wellness
Deadline:
Saturday, October 28, 2017
$30.00
Register
Event website
Friday, November 10, 2017


Join Tracy Chamberlain Higginbotham Courtside at an SU Women's Basketball Games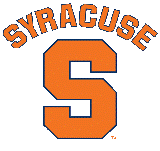 Tracy Chamberlain Higginbotham bought two courtside Syracuse University Women's Basketball tickets to support the women's team this year.
Tracy invites any woman entrepreneur interested in joining her courtside to make a reservation and we'll set a date! Here are some available dates:
November 10th
November 16th
November 20th
November 30th
December 6th
December 9th
January 4th
January 7th
January 21st
January 25th
February 1st
February 4th
February 15th
February 25th
YOU can also support the SU Women's Basketball season by purchasing 10 tickets for your company or organization at $150. SUPER REASONABLE! Contact Tracy for more information and her SU Contact.
Let's support women in sports!
Time:
Various
Location:
Carrier Come
Deadline:
Friday, November 10, 2017
$0.00 Courtside Ticket with Tracy
Register
Thursday, November 30, 2017


Start Your Own 261 Fearless Club in New York State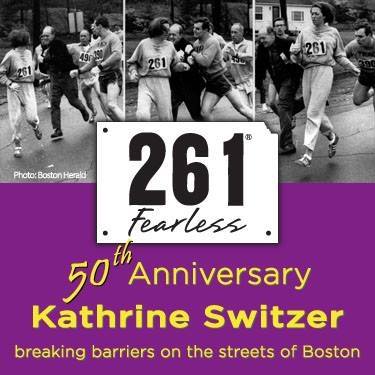 WHAT IS A 261 FEARLESS CLUB IN 2017 or 2018?
261 Fearless Clubs are not your traditional running clubs... they are different: 261 Fearless running Clubs are a welcoming place for runners of all ages and all skill levels. The global network of 261 Fearless teammates allows for multi-cultural connections through global communication. All clubs are coached by women and meet weekly to run together in a non-competitive environment.
WANT TO START YOUR OWN CLUB (which is your own non-profit business?)

Sign Up for a 261 TRAIN THE TRAINER COURSE
The"Train the Trainer" course is the foundation of the 261 Fearless Organization and it is the prerequisite for starting a 261 Fearless Running Club in your area. By participating in this training program, you will learn the unique methods the 261 Fearless team uses to promote programs that help develop a life-long love of running.
At this two and a half day certification course for women, 261 Fearless Master Coaches train future club directors and coaches how to foster a judgement-free and supportive environment that focuses on safe and injury-free running. You will learn about the techniques for managing a successful female running group so you can confidently bring the program to others in your area. Included in the seminars are the operational techniques required by 261 Fearless and a full introduction to the business aspects of the program to ensure your local running club has the necessary resources for the future.

Time:
Location:
Women TIES, LLC
$261.00 Training Course for 261 Fearless
Register
Event website
Sunday, December 3, 2017


Humanan San Antonio Texas Rock and Roll Marathon


Run with Team 261Fearless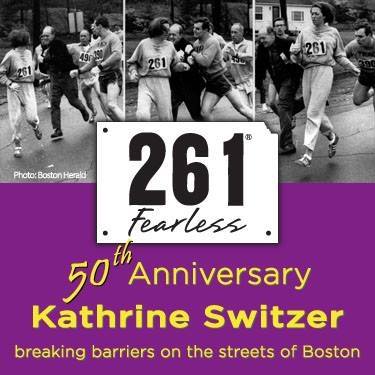 261 Fearless and Kathrine Switzer will participate in the San Antonio (Dec 2-3, 2017) race weekend. Along with participation at the Expos, 261 Fearless has been granted charity bibs for the multiple race distances at both race venues.
JOIN our 261 Fearless Team and help us making a difference in the local communities! And experience an unforgettable run with our team and legend Kathrine Switzer.
We are asking for the following Fundraising minimums
5k charity bib through Team 261 Fearless: minimum $250 raised
10k charity bib through Team 261 Fearless: minimum $500 raised
Half Marathon charity bib through Team 261 Fearless: minimum $1261 raised
Marathon charity bib through Team 261Fearless: minimum $1,261.
Tracy Chamberlain Higginbotham of Women TIES will be in San Antonio for this race so you will have a friendly face there. Why not join me in a bucket list item and sign up to run in Chicago while raising funds for 261Fearless.org to carry on their global message. http://www.runrocknroll.com/chicago
Please apply via our online form and check out our application deadlines by Monday, July 10, 2017
Please note that due to the anticipated large volume of requests for just a limited number of entries, all applications will be reviewed and considered but are not guaranteed a spot on Team 261 Fearless. For any questions please contact charityrunning@261fearless.org
Please allow about 30 minutes of your time to complete our application. http://www.261fearless.org/2017-rnr-chicago-san-antonio/apply-now/
Time:
7:30 a.m.
Location:
San Antonio, TX
Deadline:
Monday, July 10, 2017
Event website
Saturday, December 9, 2017


Pre-holiday Stress Melt Divine Sleep Yoga Nidra® & Sound Healing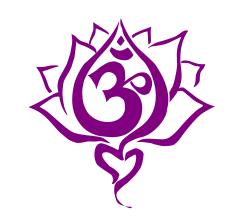 Take the time to nourish, care and for yourself, before we head into the season of giving to others. Join us for a pre-holiday stress melt! Experience deeper levels of inner freedom than you ever imagined possible, give yourself permission to rest and restore, and tap into new sources of energy. Divine Sleep Yoga Nidra® is an inspired meditative practice that requires nothing of you but to lie down and listen. Be supported, held and nourished as you discover profound peace and vibrant health. Take the time to nourish, care and for yourself, before we head into the season of giving to others.

Time:
1 p.m. - 3 p.m.
Location:
Infinite Light Center
Deadline:
Friday, December 8, 2017
$25.00
Register
Event website