Women TIES Advisory Board
Women TIES is a success because of the sage advice, enthusiasm, and insight of these outstanding business women. The Women TIES Advisory Board consists of women who are true believers in the success of other women, especially women entrepreneurs.
You can learn more about their companies by viewing their corporate listings in the membership directory. They are listed below in alphabetical order by first name.
Gwen Webber-McLeod, M.S.
President
Inspiring People to New Levels of Leadership
Gwendolyn (Gwen) Webber-McLeod, M.S., is President/CEO of Gwen, Inc. She has over 30 years experience in leadership development, facilitation, strategic planning and the development of effective coalitions/collaborations. In addition, Gwen is a frequently sought after lecturer and conference keynote speaker on the topic of leadership. Her clients are CEOs, executive and mid-level managers, and leadership teams in public, private, health care and education businesses and organizations.
Gwen is a cum laude graduate of SUNY Potsdam University, and a recipient of a Masters of Science in Management from Keuka College where she graduated Magna Cum Laude. Gwen takes pride in being a serial entrepreneur who created two businesses prior to Gwen, Inc; Treble Associates, a full service marketing, communications, and project management company, and Gwen Webber-McLeod, Inspiring People to New Levels of Leadership, a consulting practice specializing in facilitation and professional mentoring/coaching for executive leaders.
In 2008, she incorporated what she considers her "legacy building" business, Gwen, Inc., which houses her consulting practice and two new divisions. Gwen, Inc.'s hallmark division—The Leadership Connection®: A Resource Centered on Great Leadership—opened as a resource center for leaders in January 2009. The resource center is unique in that its sole resource is access to a team of talented leaders positioned to provide direct support to emerging and established leaders and leadership teams. This team provides support through leadership education, facilitated work sessions, technical assistance, and professional mentoring/coaching.
She has been Director of Communications for Wells College; Communications/Development Director of the Seven Lakes Girl Scout Council; Executive Director of the National Women's Hall of Fame in Seneca Falls; Executive Director of the Booker T. Washington Community Center in Auburn, and Coordinator of Human Services for the Cayuga/Seneca Community Action Agency.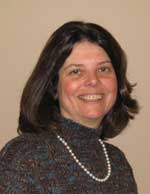 Joan Powers
Senior Business Adviser
New York State Small Business Development Center
Joan Powers is the Director of the Small Business Development Center (SBDC) at Onondaga Community College. She has been with the SBDC since 1996, first as a Business Advisor, Assistant Director and as Director since 2013. The SBDC provides customized solutions through advisement, education, research and advocacy for Entrepreneurs, Innovators and the Small and Medium Enterprise community. Joan has extensive experience in accounting related fields. Prior to joining the SBDC, she worked in the private sector for almost 20 years handling the payroll for 5000 employees, plus sales and property taxes for the largest Burger King franchise in the country. Joan is a Board of Trustee member for the Greater Syracuse Business Development Corporation (GSBDC). She received her B.A. and M.S. degree in accounting from Syracuse University.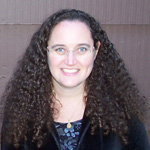 Karen McMahon
President and CEO
Shopformuseums.com
Karen McMahon is The Affiliate Whisperer, providing strategic planning, in-house evaluation, and coaching to guide advertisers to make the most of their affiliate programs. Karen has worked as an affiliate publisher for the last nine years, heading up a successful loyalty model affiliate program. In addition, she has worked as a high growth affiliate manager for over seven years. Karen began her career in advocacy and politics before joining her husband's family business, helping to build it into a nationwide multi-million dollar company. Karen's wide range of business experience, "thinking outside-the-box" creative ideas, and natural intuition direct her to successfully meet the needs of her clients.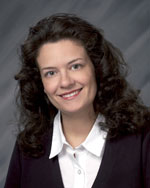 Shannon Magari, ScD, MPH, MS
Principal Owner
Colden Corporation
Shannon is a principal owner of Colden Corporation, a privately held company, wholly owned and managed by five senior professionals, all actively involved in the practice. Shannon serves as vice president of health sciences and co-chair of the litigation support practice. She aids clients in determining the origin and nature of workplace health concerns and provides litigation support in suspected cases of occupationally or environmentally induced illnesses. Over the course of 10+ years, Shannon has evaluated myriad industrial and nonindustrial settings and a wide range of health effects. She has investigated occupational and environmental clusters involving reproductive, cancer, cardiovascular and respiratory illness.
Shannon holds a doctor of science in environmental health from Harvard University with a concentration in occupational epidemiology. Her thesis focused on evaluating the cardiovascular health effects of airborne particulate air pollution. She also holds a master of public health in epidemiology and biostatistics from Boston University, a master of science in engineering science from Dartmouth College, and a bachelor of science in bioengineering from Syracuse University.
Shannon continues to perform air quality research and teaches and advises students through academic appointments at the Harvard School of Public Health, SUNY Upstate Medical Center and the L.C. Smith College of Engineering and Computer Science at Syracuse University where she is advising Engineers Without Borders students working on the health and safety aspects of developing a kitchen in an orphanage in Kenya. Shannon is also a member of the Women TIES Advisory Board.