PROGRAM | SPEAKERS | SPONSORSHIP | REGISTER | HOME


6th Annual
Inspiring Success: The Women TIES Retreat

Thursday, September 25, 2014
The Lodge at Welch Allyn
Skaneateles, New York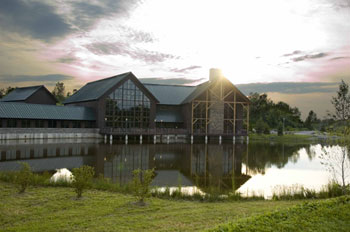 Women TIES proudly presents its sixth annual all-day conference to bring regional women entrepreneurs together for an empowering, educational and enriching entrepreneurial experience.
"Inspiring Success: The Women TIES Retreat" is designed to gather our regional members and other New York State women entrepreneurs together once a year in an relaxing and inspirational environment to create stronger economic ties with each other, to infuse inspiration into their lives from powerful presenters, to enlighten them on vital business topics and to ignite powerful strategic and financial connections to grow their companies.
Our last five retreats received a 90% approval rating from the attendees because we choose the right presenters who educate and inspire women on the most important entrepreneurial topics. The Retreat also allows time for vital regional networking opportunities to encourage and foster sale connections between women.
The day is set in one of the most comfortable conference settings in beautiful Skaneateles, New York allowing women to take time away from their hectic entrepreneurial lives to bond with other engaging women so they can return to their businesses empowered and enriched from the information, insight and inspiration of the day.
Kick off your fall business season with the popular "Inspiring Success: The Women TIES Retreat"! This is an event you won't want to miss. Be a part of this powerful program and propel yourself into a place where strong, successful women gather to motivate, inspire and empower each other.

This event supported in part by the following sponsors: